Our friends, supporters, volunteers share their stories about Leech Lake Legacy.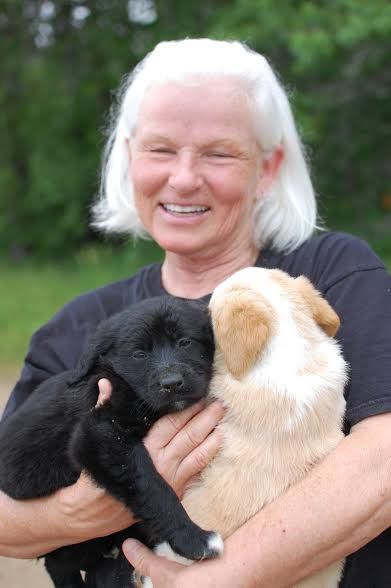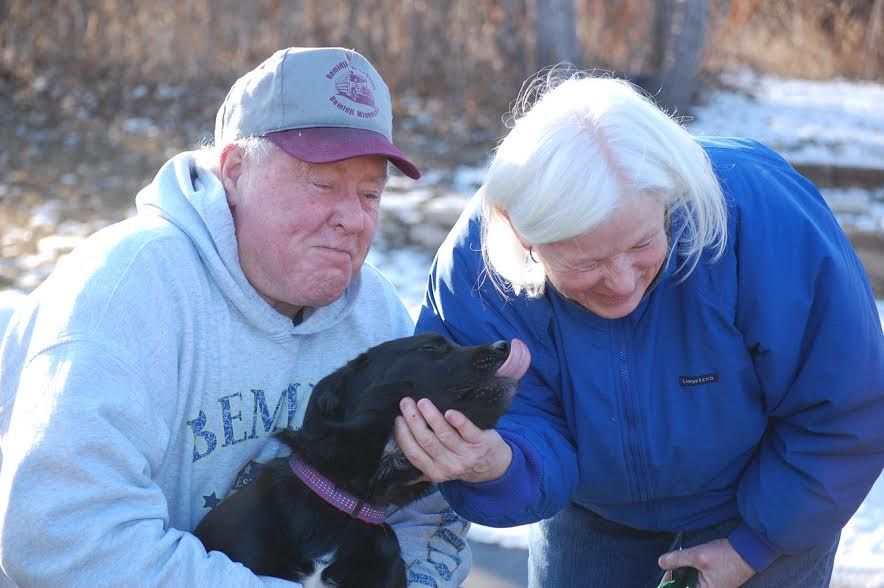 April 2014
I wasn't sure where to start my story about animal rescue but it really does go back a number of years (and now my age is showing). Bits and pieces of it must be shared because my experiences with animal rescue groups and volunteers are all connected. I will keep it short. Golden Valley Humane Society jump-started our animal rescue interest when it celebrated its 100 year Humane Movement in 1991. I still have the booklet that shared the history of the Animal Humane Society when it was officially incorporated and recognized. The original mission of the Animal Humane Society to "help us help the helpless horses-dogs-cats" touched my heart and soul, and there was no turning back at this point. From here my involvement with Golden Valley Humane Society, Wright County Humane Society, Animal Relief Fund, Pet Haven, and numerous other outstanding rescues consumed me, and I was ready to go to battle on behalf of the animals. Animal walks, fundraising, hauling supplies and food, and participating in events became a life style. Jumping ahead to 2007, my husband and I moved to Bemidji, MN, where we started to volunteer for Red Lake Rosie's Rescue/RLRR. At that time we ran transports around twice per month or when needed. We were able to secure food and supplies for RLRR traveling to and from the metro to deliver to Karen Good's outdoor shelter. Volunteering at RLRR was a huge learning experience for both of us, and working and learning from Karen Good was also life-changing. We saw a side of life we never knew existed for the animals. An entire gamut of emotions was awakened, from some of the horrors of suffering to happier moments when an animal found relief from that suffering. Still to this day we are grateful for all that RLRR/Karen Good has taught us.In 2011, Karen reached out to us and her metro contacts in effort to help the animals on the Leech Lake Reservation. A metro team of Marilou Chanrasmi, Jenny Fitzer, and Lisa Minks came to the rescue, and Leech Lake Legacy/LLL was formed. The number of kind, compassionate, loyal volunteers that stepped forward at that time, and have continued to come forward to help LLL gain momentum, is inspirational. With each spay and neuter clinic, with each wellness clinic, with each puppy round-up, we are greeted with high-energy, dedicated volunteers who have a positive spirit that is unbeatable. A winning team. We are grateful beyond words to witness the changes that have been made on behalf of the animals. We can't say thank you enough times to the medical teams, the volunteers, partnering rescues and animal welfare organizations, the residents, law enforcement, Jenny, Marilou, Lisa, Karen, and so many others who have made a difference in our local communities. The friendships we have made and continue to make are priceless. My husband and I are truly and deeply touched by your goodwill.
Gratefully,
Nancy and Tom O'Sullivan Bemidji, MN Leech Lake Legacy and Red Lake Rosie's Rescue Volunteers
Every weekend Leech Lake Legacy transports animals from northern Minnesota to the Twin Cities. Every Saturday, we count on Nancy and Tom O'Sullivan to transport Red Lake and Leech Lake Reservation animals from northern Minnesota to Motley (a half-way point), where Jenny Fitzer (Program Director of Leech Lake Legacy) meets them. We are truly grateful for Nancy and Tom's dedication and compassion. They continue to be tireless advocates for the animals of northern Minnesota.