Board of Directors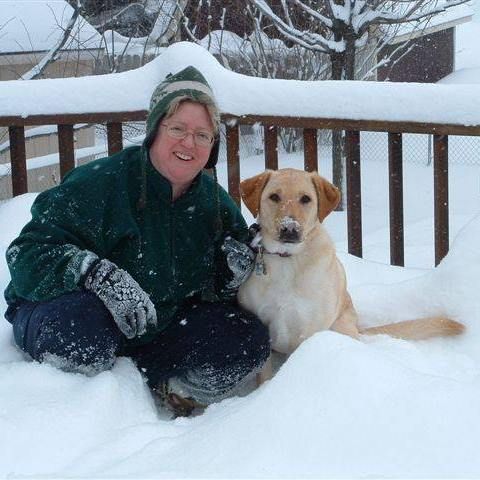 Jenny Fitzer – Program Director:
Jenny has been involved in animal rescue since 2007.  Jenny co-founded Leech Lake Legacy with Marilou Chanrasmi in May 2011.  Jenny was actively involved with Red Lake Rosie's Rescue (a rescue founded by Karen Good to help the animals at Red Lake Reservation) in 2009-2010 and organized six Red Lake spay/neuter clinics over the course of two years.

Jenny plans and coordinates our spay/neuter clinics, wellness clinics, and surrender events.  She also coordinates the weekly transports of dogs and cats from Leech Lake, Red Lake, and White Earth reservations, as well as surrounding communities.
Jenny's best friend is a large yellow Labrador named Idgie.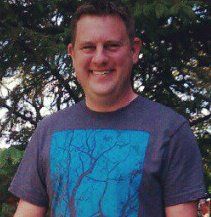 Philip Henrichs, Jr. - President:
Philip has been an avid animal lover since childhood. He has been an Animal Humane Society volunteer since 2011 (cat adoption, rabbit Pawfiler™ and small animal foster). Philip learned about Leech Lake Legacy after seeing the request for spay/neuter clinic volunteers in an AHS newsletter. He volunteered at a LLL spay/neuter clinic in October 2013, and was immediately hooked by the spirit of collaboration between LLL and Leech Lake Reservation residents in helping animals.
Philip's day job is in data analytics for a loyalty marketing company. Additionally, he has been certified by Hennepin County as a Master Composter/Recycler and serves as an Election Judge for the city of Brooklyn Center.
Philip, along with his husband Ray, makes his home in Brooklyn Center with 4 cats (Mia, Lyle, Josh & Annabelle), 2 birds and many fish.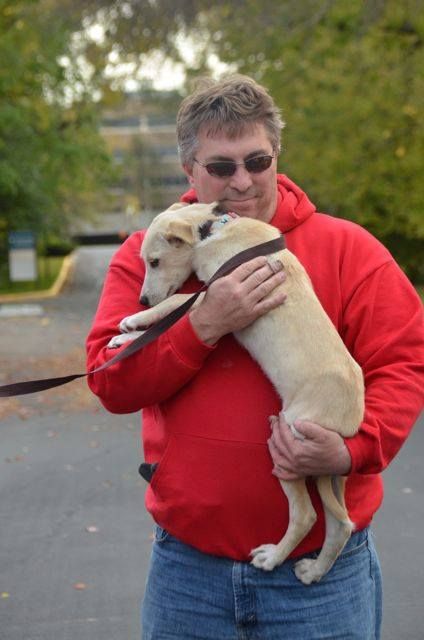 Craig Berdan – Treasurer:
Craig has been an Animal Humane Society volunteer since 2002 (dog adoption, canine adoption preparation, and volunteer mentor). He and his husband, Mark, have been fostering dogs for AHS since 2005. Craig made the connection with Leech Lake Legacy after fostering a litter of puppies that came to AHS from LLL in the summer of 2013. He volunteered at a LLL spay/neuter clinic and a LLL surrender event in 2013, and after seeing the positive impact LLL has on both animals and people, he made the easy decision to support LLL and its mission.
Craig's day job is in corporate treasury at a Fortune 500 company. He's a Certified Management Accountant and a Certified Treasury Professional, and has in the past served as a condominium association treasurer and as a neighborhood association president.
Craig, Mark, and their dog, Misty (an AHS foster failure) reside in Minnetonka.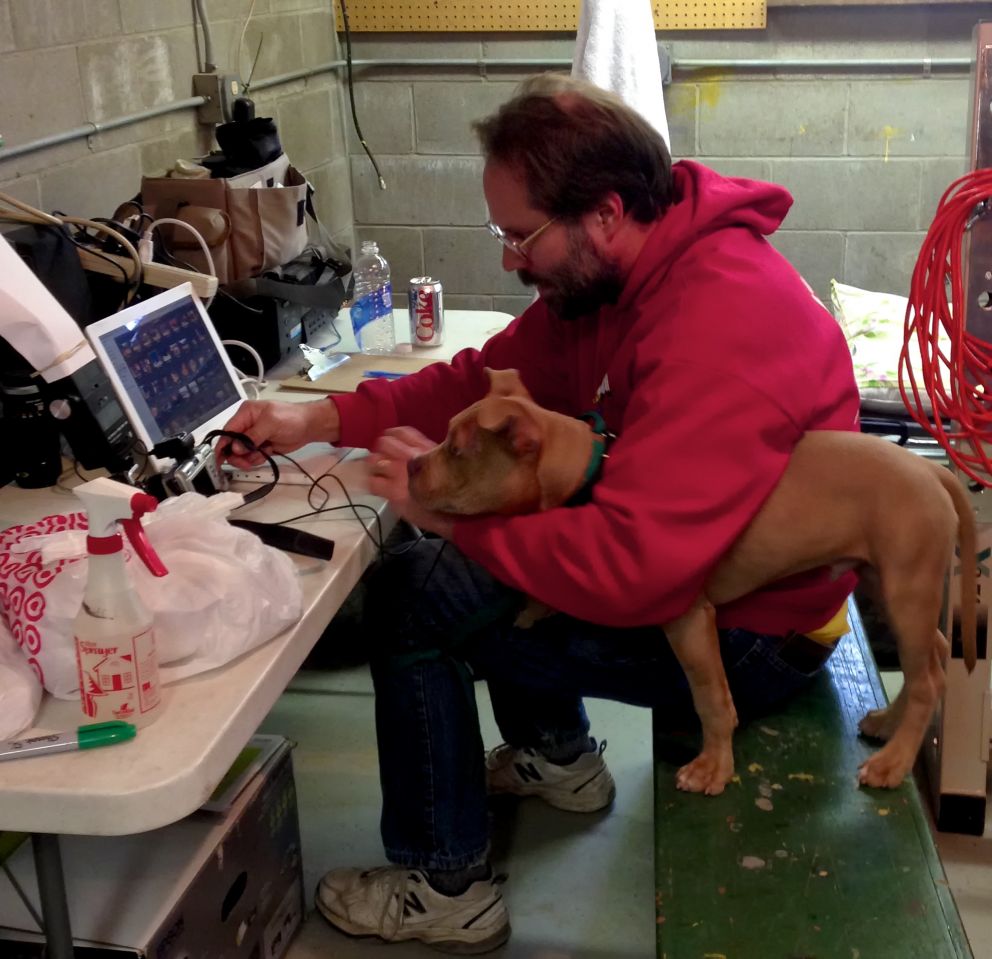 Aaron Sawdey - Secretary:
Aaron first got involved in the animal rescue world when his wife
Merry brought home a small puppy from Pet Haven. Shortly thereafter,
they became dog fosters and have since fostered over 30 dogs. He first
volunteered at a Leech Lake Legacy event (a Puppy Roundup) in July
2014. Aaron has been volunteering at LLL events ever since, wrangling
dogs, trimming nails, pulling quills, fixing broken equipment, and
taking lots of photos.
By day Aaron is a Ph.D. Electrical Engineer working for IBM, making
sure that the GCC open-source compiler generates fast and correct code
for IBM's newest server processors. By night he tinkers with
electronics including projects for LLL like the All-weather Automatic
Dog Waterer (also cat compatible), the Vaccine Fridge Temperature
Monitor, and (coming soon) the Image Recognition Livetrap for clever
cats and kittens.
Aaron lives in Cannon Falls with his wife Merry, his son Ian, resident
dogs Rex and Geordie, and a steady succession of foster dogs.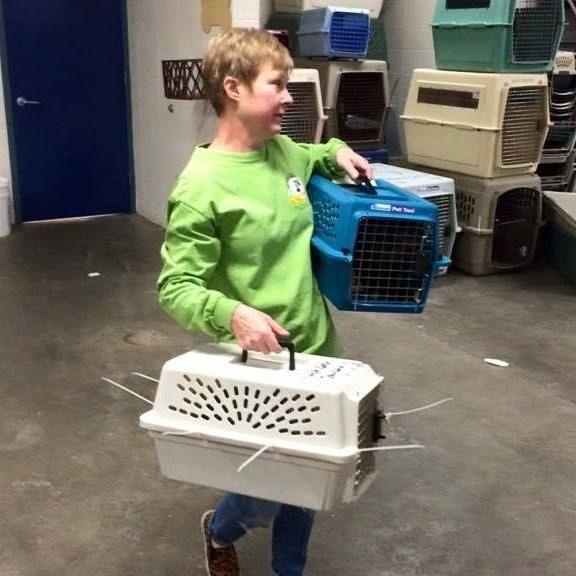 Arlys Peterson - Director:
Arlys grew up on a farm in SE Minnesota and always had dogs, cats and other farm animals in her life.  After moving to the Twin Cities, Arlys volunteered at Animal Humane Society (AHS) in dog adoption, canine adoption preparation, and Kindest Cut.  She also volunteered at the U of M Small Animal Hospital, walking the oncology dogs that were there for their weekly treatments.
Arlys became aware of Leech Lake Legacy after seeing a post on the AHS Facebook page.   She volunteered at her first clinic in the spring of 2014 and it was such a rewarding experience to see what LLL was doing to help the animals and residents of the Leech Lake Indian Reservation.  You'll find Arlys meeting just about every transport these days, helping unload animals and supplies and gathering up soiled crates and laundry—it's her most favorite thing to do :)   Many animals are nervous and unsure of what is happening to them and Arlys is there to help them feel less afraid.
 Arlys and her husband, Dan, have always had dogs and currently Tess, a Lab, and Andee, a Brittany share their home.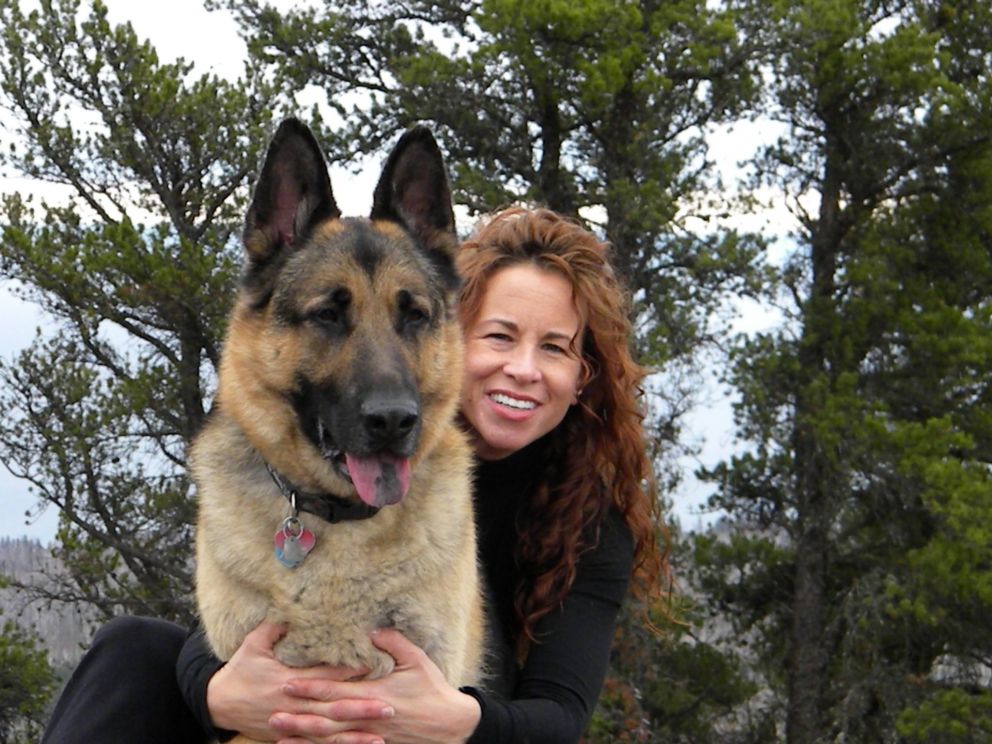 Danielle Mattessich (Dani) - Director:
Dani was first rescued by Oscar the Cat in 1984, after Oscar showed up at the back door of her home and knew she needed love and a warm lap.   Word spread fast throughout the cat community, so Dani happily spent her childhood and young adult life surrounded by many wonderful feline rescues.
Dani adopted her first dog, Moose (a troubled German Shepherd), from Lucky Dogs Rescue in 2007.  Love, training (and treats) turned Moose into a gentle giant in his later years, and this extraordinary change sparked an even deeper desire for her to continue helping animals.  Dani has been supporting the Animal Humane Society for many years, has participated in the Great Chihuahua Airlift program, and continues to volunteer at the Wildcat Sanctuary.  In 2015, she was lucky enough to be invited to a LLL clinic by her friend Sally, and it proved to be a life changing experience for her in many ways.  It was at that clinic where Dani spotted her newest love, Tank (a Mastiff/Rottweiler mix), from across the gymnasium…their eyes locked, Tank grunted, and Dani was smitten.  With personal knowledge of the remarkable ways that LLL helps animals and the people who love them, both Dani and Tank remain committed to supporting LLL and its truly amazing mission that facilitates the bond between people and their beloved, furry companions.
When Dani is not walking her dogs or dispensing treats, she is working as an attorney specializing in Trademark Law at Merchant & Gould P.C.  Dani and her husband, Chris, live in Minneapolis with their 2 boys, Tank and Boogie (a Rottweiler).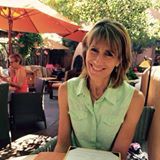 Terri Walker - Director:
Terri Walker has been a life-long equal-opportunity animal lover. She loves felines, canines, equines and every animal in-between.
Terri's career included 10 years at the University of Minnesota as Editorial Assistant for Child Development , the premiere scholarly journal on child psychology, then 24 years at UnitedHealth Group, most recently as Director of Billing & Collections. She now spends her time volunteering with Leech Lake Legacy and at Maple Grove High School's media center.
Terri lives in Plymouth with her husband, John, and their Shepador, Carley Dakota.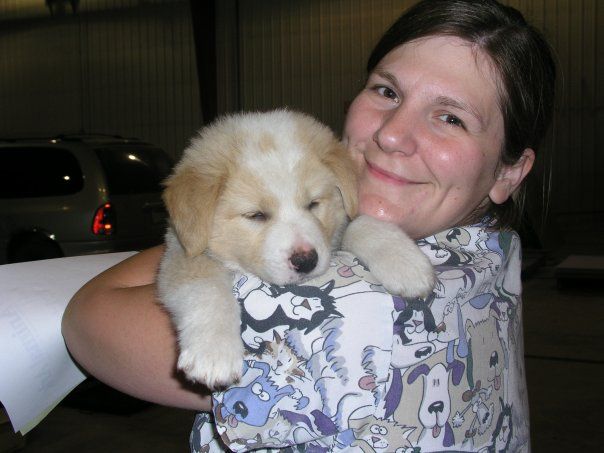 Dr. Roni Bartsch - Director:
Dr. Roni was destined to be an animal lover growing up in a house full of pets, rehabbing wildlife, and exotic animals from the local zoo. She even babysat infant orangutans! This background led her to pursue a career helping animals as a veterinarian.
Graduating from the University of Minnesota's College of Veterinary Medicine in 2004, Dr. Roni has been a small animal practitioner in the twin cities since treating pets from dogs and cats to ferrets and goats. She has a true love for the animal recuse community and has been involved professionally with rescue groups since 2005. Dr. Roni helped plan and coordinate large community spay/neuter clinics on the Red Lake Reservation from 2009-2012 where she met Jenny Fitzer. She has volunteered with LLL for several years and is excited to join the board of directors!
Dr. Roni lives in Robbinsdale with her husband, three human children, and house full of rescued dogs, cats, and a 31 year old turtle.